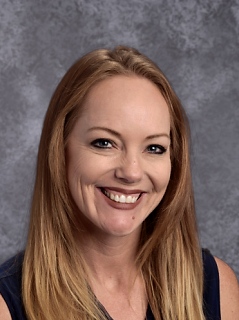 Mrs. Nina Mersing
Principal
Welcome to the 2023-2024 school year! To those of you who are new to the Smoketree community, you will soon discover this is an outstanding place to grow and learn.
My name is Nina Mersing. I have worked for Lake Havasu Unified School District for 15 years as a teacher, teacher leader, and principal. I am a National Board-Certified educator. I have a Master's degree in educational leadership and a second Master's degree in special education. My husband, Michael, is the local Mac Tools distributor. Together, we have raised our six children in this beautiful city. All have graduated from Lake Havasu High School and moved on to college or joined the workforce. When I am not working here at school, I enjoy spending time with my beautiful grandchildren and my two standard poodles.
The highly qualified staff here at Smoketree is committed to providing the best educational experiences possible for your child. It is our mission to help students feel welcomed and connected while providing a high-quality education designed to inspire and enrich life-long learning.
We are looking forward to working with you. We believe strong teamwork makes an invaluable difference in your child's education and ensures your child achieves his/her highest potential. It takes a village, and we are glad to be part of yours.
Please let me know any way that we can serve your family's educational needs in the coming school year. If you have any questions or concerns, please feel free to contact me at 928-505-6025 or email me at nmersing@lhusd.org.
WELCOME BACK! Let's make it another great year in Cougar Country!
Warmly,
Nina Mersing NBCT
Principal